Even though the mobile operating system market already has apple, Google and Microsoft "three big mountains", but still can not block other manufacturer's enthusiasm. After Sailfish, Firefox OS, and Tizen, Ubuntu came in.
On January 3, open-source Linux operating system Ubuntu release mobile operating system for smartphones, pick up the system of mobile phone products will be show in the United States this year at the consumer electronics show, but the specific product sales will have to wait until the end of this year at the earliest.
"Ubuntu is in contact with manufacturers both at home and abroad, and they are showing great interest in the operating system of the Ubuntu mobile phone," said yu liqiang, the chief representative of Ubuntu China, to sina.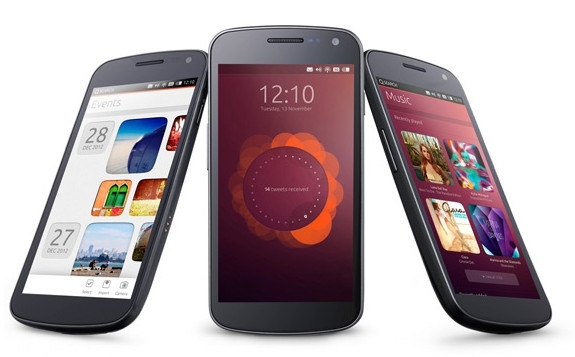 Must enter the
Ubuntu operating system by the Canonical operation promotion, the company by South African Mark Shuttleworth billionaires (Mark Shuttleworth) founded in 2004, the total number of employees nearly 600 people, mainly through the provision of technical services related to the Ubuntu to obtain income. Under his leadership, Ubuntu will release a new version almost every six months.
Ubuntu is very famous in the open source software world, and it is arguably the most successful Linux operating system manufacturer worldwide. By working with PC makers such as lenovo, HP and dell, Ubuntu has more than 21 million users worldwide. At the moment, Ubuntu users are mostly on the PC side, but moving into mobile is already on Ubuntu's agenda.
On December 26, 2012, mark wrote an open letter to Ubuntu users to discuss Ubuntu's 2013 development strategy. In his letter, he said that in 2013, Ubuntu built everything around mobile -- bringing Ubuntu to smartphones and tablets. Earlier, he had expressed similar views in a media interview.
But to the outside world, the Ubuntu mobile operating system was officially released a week later. Obviously, Ubuntu is ready for a long time.
"As computing devices begin to merge, mobile is the market that Ubuntu must enter." He told sina that the Ubuntu mobile operating system had been developed in secret and was personally responsible. He declined to give details of the project, but said many international vendors have shown great interest in the operating system.
There is still space
Ubuntu is not an isolated case. Before it, Sailfish, Firefox OS, and Tizen all got news about the coming market. While the prevailing view is that the market for mobile operating systems has been set, it has not stopped the new companies from moving into mobile.
Because of the closure of apple's iOS, the current market for mobile phone systems, which is actually a big one in Andriod, many vendors are betting on Google. But manufacturers actually need an option to make significant changes to the android system.
"Manufacturers don't have much choice in the mobile operating system market, and they desperately need a third party solution." In the case of li qiang, Ubuntu just saw the market demand and invested in research and development.
In this respect, samsung seems to be a good example. Samsung, the world's largest manufacturer of android phones, is using its own Tizen mobile operating system to counterbalance Google.
Difficult to cross "three mountains"
The broad market for mobile is the consensus of everyone, but for a major operating system vendor in the PC world, it's actually very difficult to do something in this new area.
The reality of Microsoft is a true picture. Although Microsoft Windows Phone is regarded as the third largest platform, the market share in mobile is very small, and the ecosystem construction is far behind apple and Google.
For Ubuntu, which is smaller, it's even harder to build a new ecosystem. Intel and nokia had previously tried to build a MeeGo platform, but ended up failing, which was enough to illustrate the difficulty of building an ecosystem.
At this point, li admits to sina's technology that "Ubuntu takes a lot of time" to build an ecosystem. But he believes that the accumulation of desktop operating systems and millions of users will give the Ubuntu mobile operating system an advantage.
In the current market conditions, the Ubuntu want to accomplish something look very difficult, maybe it will be repeated in the field of PC fate, become a distinctive but only small users of mobile phone operating system.