China mobile's first batch of 4G commercial mobile phone exposure: huawei zte is a finalist
Tencent technology guo xiaofeng reported on May 2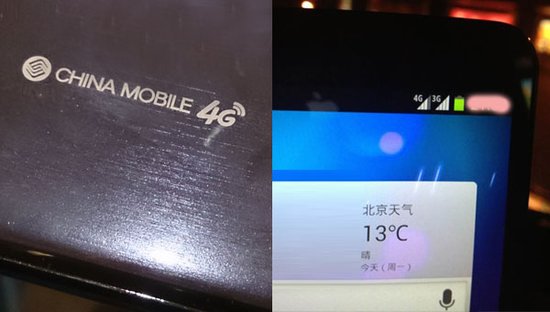 If not, the 4G phones will replace your 3G phones by the end of the year. According to people familiar with the matter according to tecent science and technology, China mobile recently launched 4 g terminal related tender, high-profile mobile tender has been determined in advance, huawei, zte, samsung, cool about seven product successful candidates.
The 4G terminals are believed to be aimed at the summer market. According to the procurement plan, there are 160,000 td-lte terminals in China mobile procurement data, of which there are about 30,000 MIFI, about 100,000 CPE and about 10,000 td-lte phones. Among them, mobile phone, huawei, zte, samsung each have two products, coolpad one product finalist. The models are huawei D2, MATE, samsung GT-I9308C and GT- I9308D, zte U9810 and U9815 (MEMO), coolpad 8920. At present only tender model, the model name will be adjusted after the official launch.
At present, China mobile is the main equipment with each business communication tender specification stage, the formally issued the tender to determine the number of carrier frequency and technical requirements will be at the end of April to early may, the final will determine the bidding price and share data in June.
Although China mobile has included td-lte for the first time in its procurement plan, there are only 10,000 units, but it shows that China mobile is finally hoping to get a qualified td-lte phone. From the current number of funds, the amount of each individual is about 3,000 units, which is left for now, so the families are actively preparing the goods.
In addition, the finalist 4G terminal can support td-lte, LTE FDD, td-scdma, WCDMA, GSM five communication modes and 10 band LTE networks. Among them, the MIFI device supports LTE Category 4 protocol, which can transmit at up to 150Mbps, support MiscoSD card sharing, and can support network sharing of up to 10 devices.
From tencent in terms of the science and technology in Beijing to test the 4 g network in Beijing completed basic coverage, bid 4 g terminal can easily identify the 4 g signal, and when there is no 4 g signal under a smooth switch to 3 g network, but the current network to the client is still not fully open, also can't voice and surf the Internet.
China mobile (weibo) has thrown the "double hundred" plan, which puts forward 4 g 2013 terminal purchasing amount will reach 1.24 million units, 2012 have purchase 77000 units of a dozen times, in terms of the purchase quantity for summer, has been more than 2 times in 2012.
In 3 g times due to lack of rich and backward in the mobile terminal is clearly on the 4 g change, though not yet to get the miit licences, but compared with the prior experience of 3 g, China mobile to launch brand quality and speed of 4 g terminal layout in advance.
At present, China mobile, a total of 15 cities in the construction of the td-scdma LTE test network, ningbo, hangzhou, shenzhen, guangzhou, realizing a complete coverage of the main urban areas and start size 4 g experience, Shanghai is expected to launch in April 4 g commercial trials, the first friendly user to identify 5000 places. The rest of the cities have also completed basic network coverage and are expected to launch a scale experience this year.
On the chip side, there are now more than 10 chip manufacturers in the td-lte industry chain, and more than 30 terminal manufacturers have invested in the development of td-lte products and more than 100 products of the end products. As of January 2013, there were 29 operators worldwide, 45 commercial equipment contracts and 64 td-lte experimental networks. Among them, 13 operators, including softbank, bharti telecom and Hi3G, have launched 14 td-lte commercial networks.
Network, so to speak, chips, terminals, has completely conform to the 4 g commercial hardware conditions, currently only such licences, and a variety of signs have shown in the fourth quarter of this year is expected to issue, the user can experience the MB of speed.